The Newest Free PTE Academic Preparation Materials for the Year 2023
The PTE exam consists of many different sections and formats, if you do not prepare yourself with a set of PTE preparation materials, you will certainly not get good results.
To achieve a high score in the PTE exam, every student must have a treasure trove of PTE preparation materials for themselves to become familiar with the structure and types of questions in a real test. Here are some ways to prepare for the PTE exam and the materials that BoostPTE has compiled. Let's refer together!
The PTE Academic test preparation materials compiled from the questions in the actual exam will help candidates stick to the exam questions of the years so that they can practice effectively to bring high results…
 Test Yourself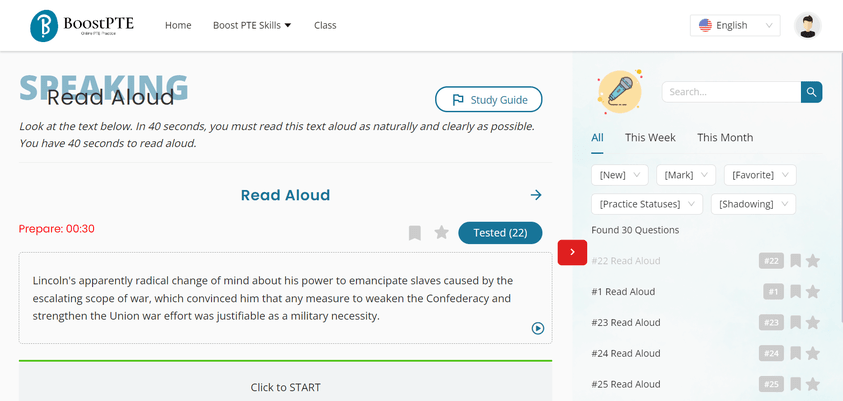 Candidates should check their level before the exam. This is very important. It helps test takers to make sure they do well or not well and practice more to do better on the test. Currently, many English proficiency testing software exists, and candidates can test their abilities on BoostPTE. BoostPTE will provide you with the cheapest, most effective, and most reputable PTE exam preparation software. Here you have access to a repository of documents that will have quality tests for you. Will give you the most accurate test results for yourself.
In addition, testing your abilities also helps you better understand yourself. Know where to start learning, review knowledge and skills that are still not good to prepare for the PTE exam more effectively
Your PTE Target Score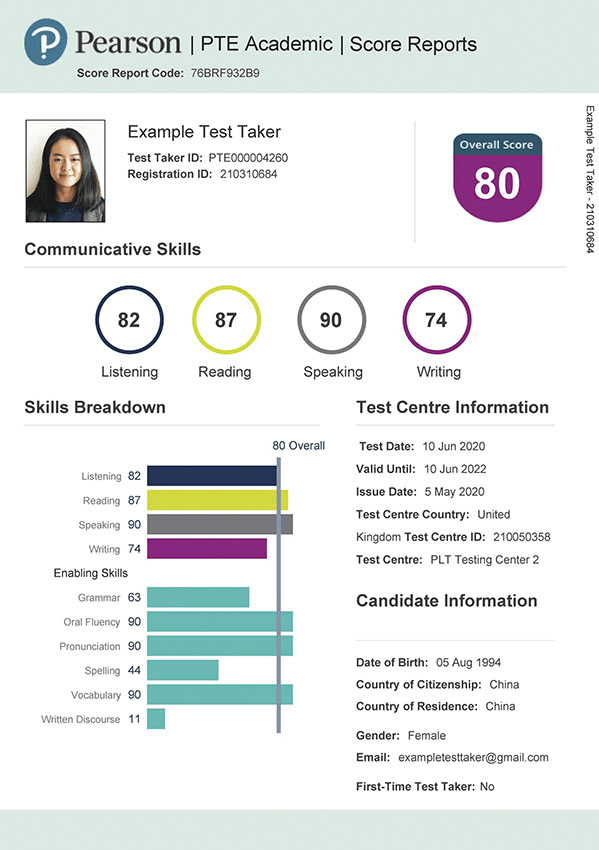 After the proficiency test, you should continue to determine the level of PTE Academic score you want to achieve. The PTE exam has many scales such as PTE 30, 23-46. 46-66.90 PTE over 66… In each ranking, there are different scoring methods and different ways of achieving goals. Setting clear goals for yourself will help you have a consistent path to achieving them. Clearly define the level of study you will focus on to reach your target PTE score and a very high completion rate. Coming to PTE – boostPTE exam preparation software, you will have a suitable route as soon as you complete your exam. Here you will be equipped with a lot of new knowledge from experienced instructors.
Some ways to set goals for PTE 65
PTE Academic 65+ is equivalent to IELTS 7.0 scale. This is considered the most common target of PTE Test takers. This scale will bring the first 10 points to demonstrate English proficiency for applicants when submitting immigrant visa applications.
For the target PTE 65+. You should use the correct template for PTE Academic 65+ especially the templates about Summarizing Spoken Text. You need to understand how to read Speaking correctly, for those who are weak in pronunciation or have not mastered the Speaking technique at this level, you need to practice every day to get more skills. Besides, in this target, you will probably need a lot of feedback, comments, and corrections from experienced trainers. You must focus on grammar knowledge and more advanced vocabulary at level 65+. Practice regularly on boostPTE to practice more skills, read and track vocabulary articles, and do Reading and Listening exercises. In addition, you should also read newspapers and watch more news. when learning new words, take notes and memorize them. Set a goal for yourself on how many new words you will have to memorize in a day.
 Develop a routine PTE Preparation Plan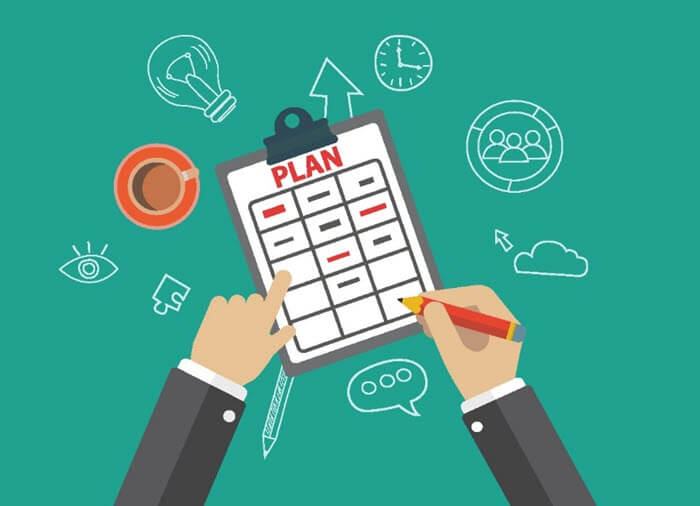 To have an effective PTE self-study path, candidates need to build themselves a regular PTE exam preparation plan. However, how to study for pte? Candidates need to prepare PTE exam study material using Pearson standards. When starting the test, the first thing candidates need to do is skim through the question to understand the structure of the question. Therefore, candidates need to understand the exam structure to start the PTE learning path better and save more time, candidates should learn about the design of the PTE exam in advance.
 PTE Exam Preparation Center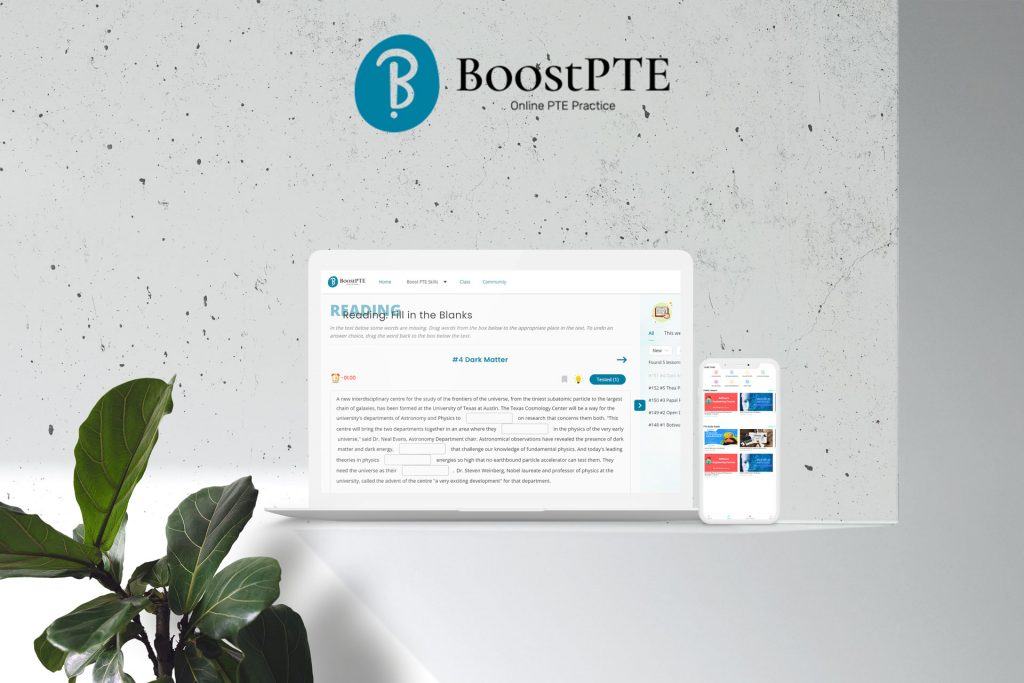 Currently, there are more and more competitions to get PTE certificates. And PTE exam preparation center also appeared more than that. Following that trend, boostPTE, the number 1 PTE preparation platform in Vietnam, also launched PTE Exam Preparation Materials to help candidates have the opportunity to achieve the highest goals. PTE courses at boostPTE are for students who want to settle abroad or study at universities that require a PTE score of 65+. PTE certificates can now replace certificates like IELTS and TOEFL when converted into equivalent scores.
Benefits for students when choosing boostPTE:
-Exact questions close to the real exam
-Questions are constantly updated
-Improve test-taking skills, and shorten test-taking time.
Hurry up and register for boostPTE courses to reach your goals soon.
Some Effective Exam Preparation Support Materials.

To prepare for the exam effectively. BoostPTE promises to be a solid fulcrum for candidates with the latest PTE exam preparation materials, meeting 100% of the Pearson n standards from the exam questions. Exam preparation platform with AI technology developed for 5 years by experienced developers for optimal PTE exam preparation. BoostPTE is the number 1 exam preparation software today with many candidates including international and Vietnamese who have used and achieved successful scores. PTE Academic preparation materials are an orientation to help candidates familiarize themselves with the structure of a real test to bring the best test results. The PTE test has many difflistening, including Speaking, Reading, and writing skills, Reading, and Writing. So to be sure, Pearson's standard PTE test preparation materials give candidates the best conditions when taking the test.
PTE Academic exam preparation materials from Pearson exam preparation book
In addition to PTE Exam Memory, you can refer to 3 popular exam preparation books such as Practice Tests Plus, PTE Academic Test Builder, and The Official Guide to PTE Academic all are recommended by Pearson for those who are just starting to submit conquer PTE.
PTE exam preparation materials
A complete set of three books with a clear and detailed layout, many test questions, and sample answers for the exam sections. However, the test has more than 200 to 300 questions and practice tests, but the relevance to the actual exam is relatively low. These textbooks have not been updated – pte exam preparation materials – 100% real exam questions. If you are a beginner preparing for the pte exam preparation material, you should download the PTE material book for further reference.