Embarking on a journey to Australia? Whether it's for work, study, or immigration, demonstrating your English proficiency is a crucial step. This is where the Pearson Test for English (PTE) comes into play. Recognized by the Australian government, PTE is a reliable measure of your English language skills. This article provides an overview of PTE Australia immigration, helping you navigate your path to success. Let's dive in! 😊
Understanding PTE and IELTS
When it comes to Australian immigration, demonstrating your English proficiency is a key requirement. The Australian government utilizes two major tests for this purpose: the Pearson Test for English (PTE) and the International English Language Test System (IELTS). Both these tests play a pivotal role in assessing whether individuals possess the necessary language skills to integrate effectively into Australian society.
Exploring Visa Options in Australia
Australia offers a wide array of visa options for those seeking permanent residence. Each visa type comes with its own set of requirements, including different levels of English proficiency. It's crucial to understand these requirements to determine which visa option is most suitable for you and which English test – PTE or IELTS – will be most beneficial in your immigration journey. From work visas to family-stream visas, Australia's immigration system is designed to cater to diverse needs and circumstances.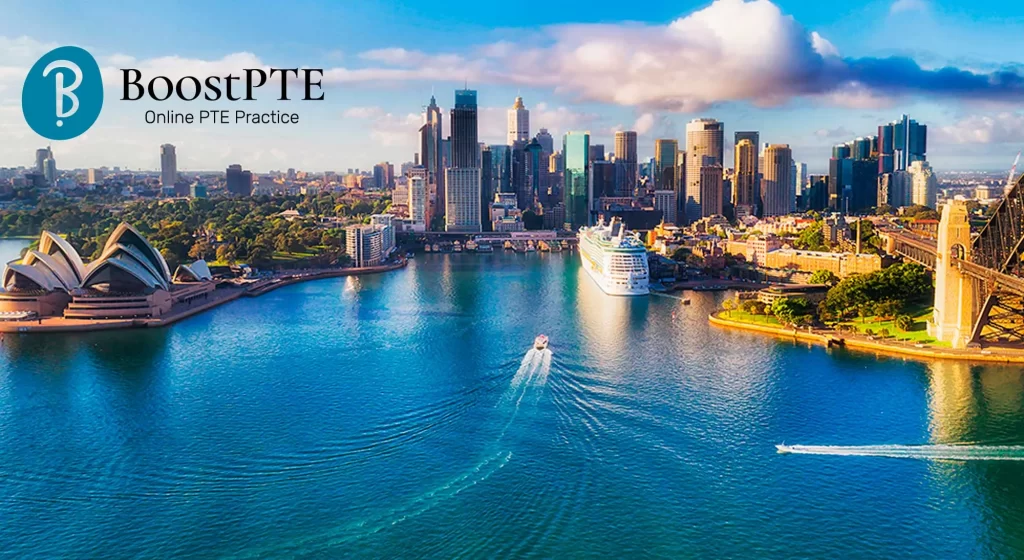 PTE vs IELTS: A Comparative Analysis
When it comes to assessing English proficiency for Australian immigration, both PTE and IELTS play significant roles. However, they differ in their methodologies and testing environments, which can impact your test-taking experience and performance.
PTE Test Format
The Pearson Test for English (PTE) is a computer-based test. This means you'll be in a room with other candidates, all taking the test at the same time. During the speaking section, you'll be interacting with a computer screen. While this format allows for a streamlined and standardized testing process, it can also present some challenges. For instance, hearing other people speaking during your test can be distracting.
IELTS Test Format
On the other hand, the International English Language Test System (IELTS) offers a more personalized testing experience. The speaking part of the IELTS is conducted in a private room where you communicate with an actual person. This one-on-one interaction can make the test feel more conversational and less intimidating for some test-takers.
Choosing Between PTE and IELTS
Choosing between PTE and IELTS depends on your personal preferences and strengths. Some individuals might find the computer-based PTE more appealing due to its quick results turnaround and availability throughout the year. Others might prefer the IELTS for its face-to-face speaking test format. It's important to consider these factors when deciding which test to take for your Australian immigration journey.
Utilizing PTE Scores
The Pearson Test for English (PTE) scores are widely recognized and accepted by numerous institutions, including universities and colleges, and for Australian visa applications. This broad applicability of PTE scores opens up a world of opportunities for test-takers. Moreover, the PTE test offers flexibility in terms of when you can take the test. Unlike some other tests, the PTE test is available 365 days a year, allowing you to choose a test date that best fits your preparation and schedule.
Comparing Result Turnaround Times
When it comes to receiving your test results, PTE has an edge over IELTS. The turnaround time for PTE test results is up to 5 workdays, enabling you to move forward with your applications quickly. In contrast, the IELTS results take approximately 5-13 days. This difference in result turnaround times could be a deciding factor for those on a tight schedule or those who prefer to get their results sooner.
Difficulty Level: PTE vs IELTS
Perceptions about the difficulty level of PTE and IELTS can vary among test-takers. Some individuals might find PTE easier due to its computer-based format, while others might prefer the more personal interaction offered by IELTS. It's important to note that both tests are designed to assess English proficiency comprehensively and are equally challenging in their own ways. Your personal learning style and comfort with the test format can influence which test you find easier.
Understanding PTE Score Requirements for Immigration
The minimum score you need to achieve on your PTE depends on the specific Australian visa you're applying for. Different visas have different score requirements, reflecting the varying levels of English proficiency needed.
Family-stream Visas
Family-stream visas are a popular option for those looking to join family members already residing in Australia. Interestingly, these visas do not require you to take the PTE or any other English proficiency test. This makes them a viable option for those who might find language tests challenging.
Work Visas
Work visas, on the other hand, do require candidates to demonstrate their English proficiency through a recognized test like PTE. The specific score requirements can vary depending on the nature of the work and the specific visa category.
Invited Pathways Visas
Invited Pathways visas are another category that requires a minimum PTE Academic score. Specifically, visas 189, 190, and 489 require a minimum score of 50 for each of the four test sections. These visas offer a pathway for skilled workers and graduates to immigrate to Australia.
Preparing for PTE in Australia: Online Resources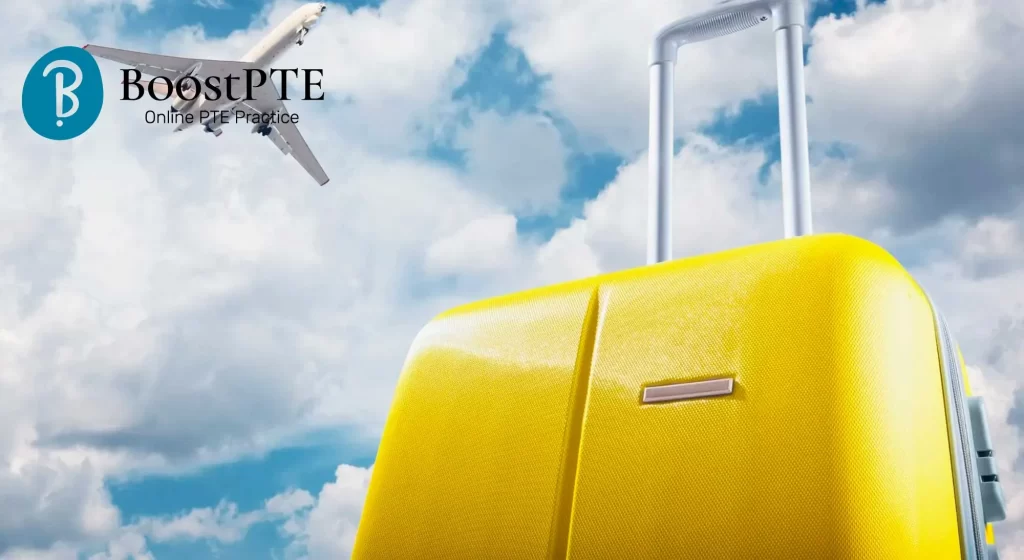 Preparation is a key determinant of your success in the PTE test. A well-planned and thorough preparation strategy can significantly enhance your performance and score. There are numerous online resources available to aid in your preparation, including sample tests. These resources provide a practical way to familiarize yourself with the test format and types of questions you'll encounter. Even native English speakers can benefit from these resources, as they provide valuable insights into the test structure and expectations.
Point System in Australian Immigration Visas
The Australian immigration system employs a point system for certain visa categories. Your score on the PTE test can contribute to your points tally. To gain 10 points in the system, you need to score a 65 on all four parts of the test. For a higher allocation of 20 points, you need to score a 79 on all four parts of the test. Understanding this point system and its requirements can help you set realistic goals for your PTE preparation and performance.
Conclusion: Navigating Your Australian Journey with BoostPTE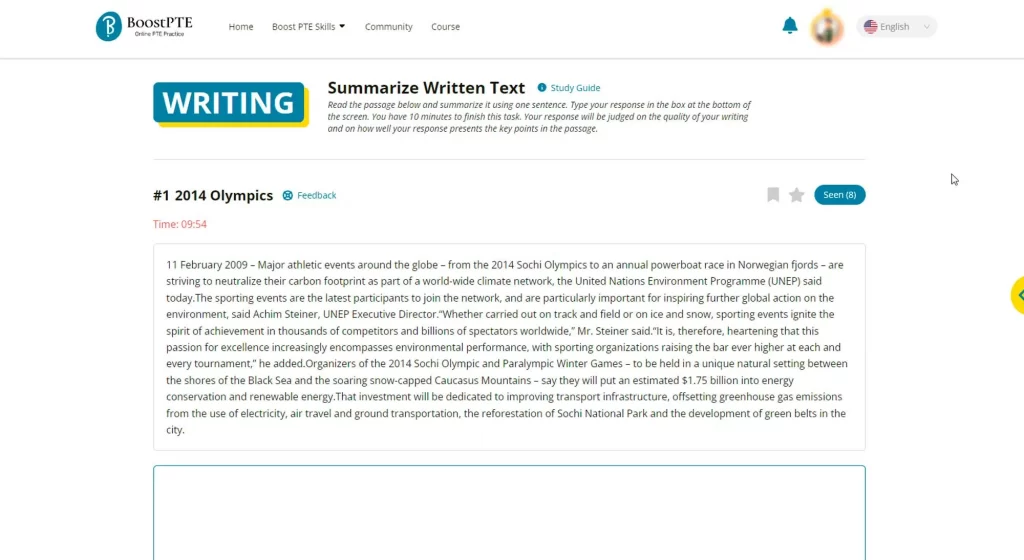 Embarking on your Australian journey involves several key steps, from understanding the role of PTE and IELTS in immigration to exploring various visa options and their requirements. Preparing for these tests and understanding the point system in Australian immigration visas can significantly enhance your chances of success. BoostPTE is here to support you every step of the way, providing valuable resources and guidance to help you achieve your desired PTE score. We encourage you to engage with BoostPTE for all your preparation needs.
Frequently Asked Questions (FAQs)
Navigating the path to Australian immigration can raise several questions. From understanding the differences between PTE and IELTS, and exploring various visa options, to preparing for these tests, we've got you covered. Stay tuned for our FAQ section, where we address common queries about PTE Australia, visa options, test formats, and more.