Do you want to get a PTE score above 66? Follow the article below, BoostPTE will share with you some PTE test tips that can help you do well in the exam.
To get a high score on the PTE exam, you not only need to have enough knowledge and ability to do well on the test, but you also need to master some PTE exam tips. It will help you a lot during the test, like shortening your time or making it easier to identify problems. So what are those tips? Does it really work or not? Follow the article below to know the answer!
PTE Exam Tips For 4 Skills
The PTE Academic test consists of 3 parts: Speaking & Writing (54-67 minutes), Reading (29-30 minutes), and Listening (30-43 minutes). The total time to complete the test is 2 hours. A total of 20 types of questions candidates need to complete, and there will be PTE exam tips for 4 skills.
Tips for Taking the PTE Listening Test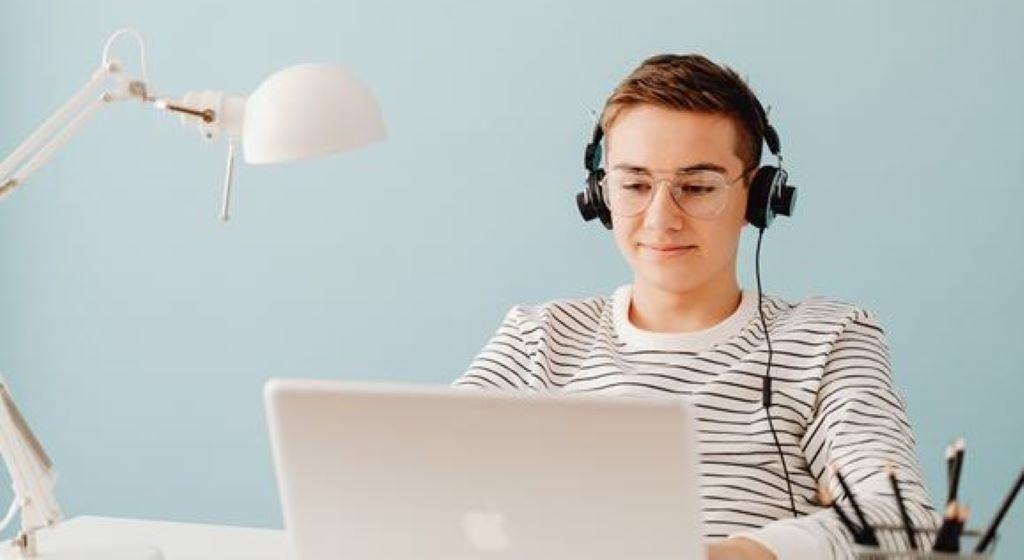 The listening test has eight different question types. In there, you'll see a "Text Summary" request type issued from a recording. Your task is to listen to the recording. Then take notes and rearrange the ideas to write a summary of what you heard.
Since this is the first part of the Listening test, the following sections will be easier to pass if you do well in this section. To do well in this test, you need to apply tips for the PTE Listening test :
Take notes on ideas. Your proctor will give you scratch paper at the beginning of the test.
It would be best if you focused on quickly jotting down the important points and supporting ideas for the main idea.
Use notes to save important points
When the recording is over, immediately think about the structure of your writing and complete it.
Tips for Taking the PTE Speaking & Reading Test
An advantage to help you reduce stress in the Speaking & Reading section of PTE Academic. You will NOT face the examiner face-to-face, but you will perform the requirements set against the computer.
To complete both these parts, you need to note the following two stages:
Before starting the exam:
Check that the microphone correctly picks up your voice.
Next, check the accuracy of the voice volume to ensure the best recording quality in the exam.
During the exam:
You should not speak too loudly into the microphone as this may distort the recording and affect your final score.
Besides, you also need to be aware that speaking too quietly also makes the computer unable to record what you say. You should speak at a moderate volume as if you were speaking to someone in front of you.
Tips for Taking the PTE Writing Test
"Writing" is the final part of the PTE Academic Speaking & Writing test and one of the more difficult sections as you only have 20 minutes to complete the essay. Here are some tips for taking the PTE writing test that you can apply for your next exam.
– Carefully analyze the suggestions and plan to write
You should first examine the suggestions the topic makes to capture important information. Determine what the topic is, the main keywords to focus on, and how to present the argument
Next, plan your post by creating an outline that you can follow:
Introduction – an introduction to the topic and any related information.
Paragraph 1 – Present ideas that support your argument.
Paragraph 2 – State another opinion that supports your point of view or gives a contrary argument.
Conclusion: Write a summary of your idea leading to the conclusion and explain why.
– Start writing
Once you have enough framework to develop ideas, start writing right away. The important task of this test is to demonstrate your competence in academic English writing. That means giving clear descriptions, avoiding minimal wording, using words subtly, and showing a personal style in expressing ideas.
You will get a high score on this test if:
You know how to use complex sentence structures skillfully
Choose the word "expensive" to express the exact idea
Use idioms or -information constantly (but avoid using too much).
Some word links you can use to make transitions smoother, such as.
Introduction of personal opinion: In view of, in light of, considering.
Introducing the author's point of view: referring to the views of X, According to X, X said that.
   An additional point of view: Moreover, furthermore, In addition.
state my opinion: In my opinion, from my point of view,  My conviction is that
Conclusion: To sum up, In Summary, In Conclusion.
– Read the article again
This step is necessary to double-check for descriptive, punctuation, and grammatical errors. And a note about the article limit must be in the range of 200-300 words. If less or more, your article will most likely be given a score of 0.
PTE Exam Preparation With AI PTE Exam Preparation Platform – BoostPTE.com
When the IELTS test is frustrating for many students, especially those with poor English, PTE is the leading solution to get an English certificate for Study Abroad and Settlement quickly and easily. To gain PTE certification easily, candidates should choose a famous PTE center. BoostPTE is confident to be the leading website for PTE certification to help candidates gain solid knowledge. BoostPTE is known as the Fastest – Safest – Most Reliable – Accurate PTE exam scoring software with a combination of AI TECHNOLOGY developed over five years by experienced developers.
What Is BoostPTE.com?
Boostpte.com is the largest exam preparation platform in Vietnam. BoostPTE is an online exam preparation software, and many students have studied and achieved the desired results. Here, after logging in, students will be able to practice for the mock exam directly on our website, 100% of the exam questions are taken from the real exam and we are constantly updating to help candidates feel more confident in PTE exam preparation.
Why Choose BoostPTE.Com As Your Exam Preparation Platform?
Many candidates have completed the course at BoostPTE and achieved the website's goals and standards, we are confident that we can help candidates gain new knowledge about pte. Your work here will be automatically graded and summed up by AI right after the test, the results will give specific points for each skill and a summary score to help candidates understand mistakes and weaknesses that need to be overcome. during PTE exam preparation. Knowing your strengths and weaknesses and overcoming them will make it easier for you to accomplish your goals in the PTE Academic exam.